Dr Tiro Othomile
Murray to the Mountains Intern 2014

It was a wonderful experience in a relaxed environment, great program with lots of supports for interns from clinical staff and M2M administrators. There's great learning opportunities with well suited workshops. Great opportunity to explore general practice while still keeping your options open. I give it a big thumbs up!
Dr Lauren Tanzen
Murray to the Mountains Intern 2014

I have increasingly recognized how privileged I am to be in the M2M program. I am grateful for every opportunity afforded along the way that other programs don't come close to offering, particularly with regard to the specialist domain of rural health.
Many thanks again. Much appreciated for the great grounding and leg up for my future career.
Dr Bre Irving
Murray to the Mountains Intern 2014

"What a true privilege it was to have undertaken an internship with the Murray to Mountains program. Having had the opportunity to work in different areas of medicine, from surgery & general medicine, to emergency and general practice, enabled me to not only discover my passion for general practice, but also provided me with an excellent foundation of clinical knowledge and procedural skills.
My rural general practice rotation in Bright particularly provided an extensive exposure to a variety of clinical medicine. I learnt how to manage many things including chronic disease, acute illness, paediatrics, obstetrics, and mental health. In addition, I gained experience in the management of trauma and orthopaedics during my time at Mount Hotham medical centre. I am thrilled to have learnt so much about medicine, but more importantly, I learnt the value of good communication, patient rapport, and teamwork.
I will be forever grateful for the training I received and experience I gained through the Murray to Mountains intern program, and I cannot imagine having a better way to have commenced my medical career".
Dr Alison Mahony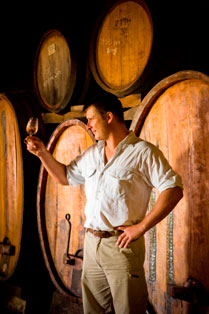 During my training, in Grad Entry Monash Med (rural) I had a whole year with a couple who have been GP's for 34 years in a country practice. I had a terrific time learning in rural Victoria as a student so that was the main reason I decided to give M2M internship my first preference.
Through M2M I believe I have had a really solid introduction to medicine. I have completed rotations in Medicine and Orthpaedics (Surgery) at Wangaratta base hospital, and Emergency med at Albury Wodonga now doing my GP rotations in two small country towns.
The advantage of GP in your intern year cannot be over emphasised especially if you think this may be a pathway you would like to pursue. In my GP rotation at least there has been time for teaching. GP's have been training registrars for decades. It is a natural progression for them to now teach interns. And who benefits? We all do. The patients are happy with the extended consults and they say they learn also if the GP explains things to the intern. It can help to have fresh eyes approach a chronic case too.
Being a long way from family has been tough at times. Luckily for me my family have enjoyed coming to visit and my husband and I fell for the North East. We expect to stay on.
My colleagues and I had no trouble arranging HMO2 positions for next year.
Good luck with securing your future pathway in medicine